To nosimo svako u sebi. To činimo svakodnevno. Upravo zato preporučujemo tri hrabre knjige u kojoj svaka na svoj način opisuje tu borbu.
VRIJEME SWINGA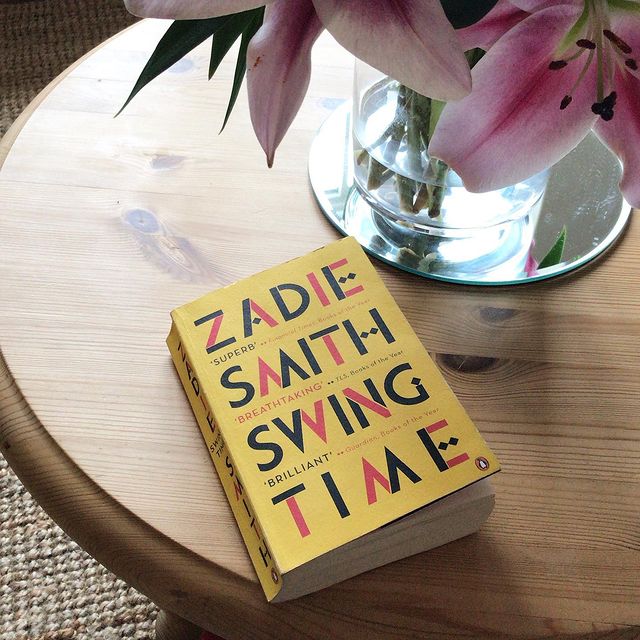 ZADIE SMITH ponovno je napisala fenomenalan roman. Vrijeme Swinga govori o rasi, klasi i identitetu, postavljanju pitanja o uspjehu u životu, ali i prirodi odnosa i odnosu majke i kćeri.
"What do we want from our mothers when we are children? Complete submission. Oh, it's very nice and rational and respectable to say that a woman has every right to her life, to her ambitions, to her needs, and so on–it's what I've always demanded myself–but as a child, no, the truth is it's a war of attrition, rationality doesn't come into it, not one bit, all you want from your mother is that she once and for all admit that she is your mother and only your mother, and that her battle with the rest of life is over. She has to lay down arms and come to you. And if she doesn't do it, then it's really a war, and it was a war between my mother and me. Only as an adult did I come to truly admire her–especially in the last, painful years of her life–for all that she had done to claw some space in this world for herself." Zadie Smith, Swing Time
KNJIGA RADOSTI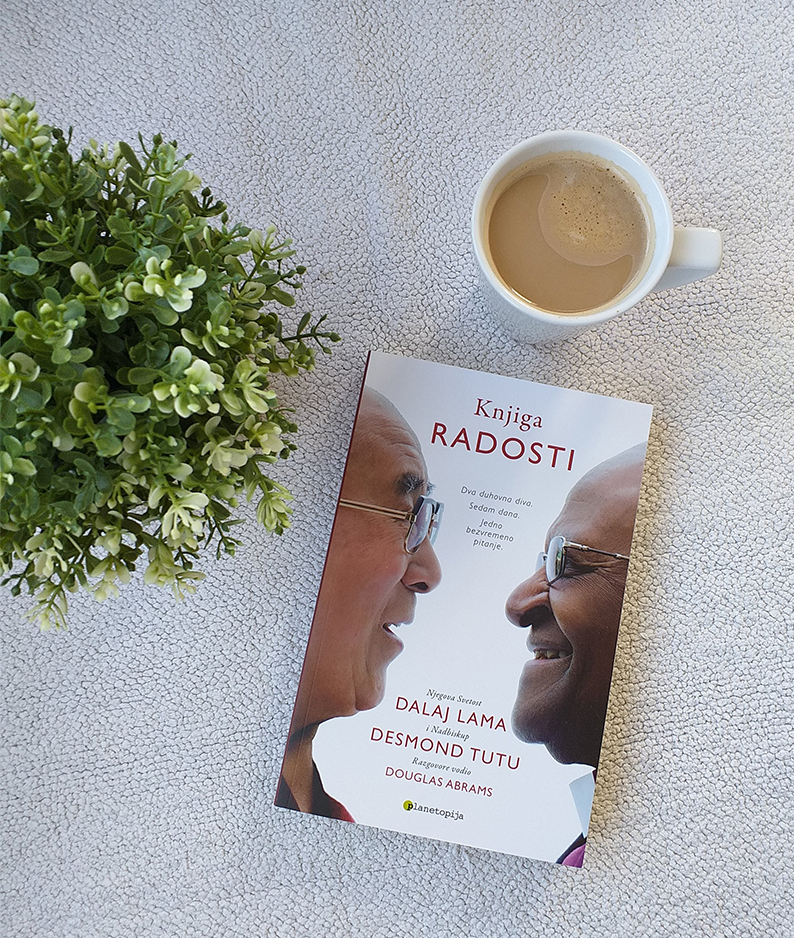 Dva duhovna velikana u knjizi veličanstvenog naziva, za one koji teže duhovnom ispunjenju. Knjiga govori o prijateljstvu, smijehu, suosjećanju i radosti. Ova knjiga je životno djelo svetosti Dalaj Lame i počasnog nadbiskupa Južne Afrike Desmond Tutu.
"What the Dalai Lama and I are offering," the Archbishop added, "is a way of handling your worries: thinking about others. You can think about others who are in a similar situation or perhaps even in a worse situation, but who have survived, even thrived. It does help quite a lot to see yourself as part of a greater whole." Once again, the path of joy was connection and the path of sorrow was separation. When we see others as separate, they become a threat. When we see others as part of us, as connected, as interdependent, then there is no challenge we cannot face—together." Desmond Tutu, The Book of Joy
TLO POD NJENIM NOGAMA
Nezaobilazni Salman Ruždi priča o ljubavi u složenom i zamršenom spletu hinduističke i starogrčke mitologije. Ovo je roman o paraboli svih nas, rastrzanima između povezanosti s korijenima i čvrstim tlom pod nogama, potrebama da pređemo te granice i iskusimo potpuno novu slobodu.
"Too many people spouting too many words, and in the end those words will turn to bullets and stones."
"They lived in a great city, a metropolis of many narratives that converged briefly and then separated for ever, discovering their different dooms in that crowd of stories through which all of us, following our own destinies, had to push and shove to find our way through, or out. " Salman Rushdie, The Ground Beneath Her Feet